Samsung Electronics' DS (Device Solutions) Division, which is in charge of semiconductor and display businesses, and Samsung Display are expected to see their performance improve as there will be more demands from global IT markets during the second half of this year. They stated that there will be more customers looking for DRAMs and NAND flash memories within data center and mobile markets starting from the third quarter and that there will be increased demands for flexible OLEDs for premium Smartphones.
Samsung Electronics stated during its second quarter performance conference call that its inventories for DRAM and NAND flash memory are running out as data center businesses such as Amazon and Google are looking to purchase them. It is also expecting an improvement in profit ratio as high-capacity chips are being used more for various mobile devices.
During the second quarter, bit growth of Samsung Electronics' DRAM increased by mid 10%. ASP (Average Sales Price) decreased by early 25%. This indicates that number of shipments is increasing while price is going down.
"We estimate that bit growth of global demands for DRAM will increase by mid 10% and that we will be little better than the growth of DRAM market." said a representative for Samsung Electronics. "Annual bit growth of NAND flash memory market will be around early 30% and we expect to be better than the annual bit growth."
Samsung Electronics does not have any plan of cutting production. "We are not considering reducing wafer inputs artificially." said Samsung Electronics. "Because number of demands for 2D NAND memories is lower than the number of demands for 3D NAND flash memories, we are currently using 12 Line, which is a 2D NAND memory production line, for research purpose."
Samsung Electronics is also planning to increase amount of investments into memory manufacturing process. It is looking to operate its new semiconductor fabrication plant in Xi'an in 2020 and it is planning to finish the construction of its new memory production plant in Pyeongtaek by next year.
Samsung Electronics' Foundry Business Department achieved solid performance in the second quarter. It is currently producing 8 to 10nm application processors for major customers and it has secured various customers in many countries such as the U.S., China, Europe, and Japan. Samsung Electronics estimate that there will be more demands for mobile application processor applied with 7nm EUV (Extreme Ultraviolet) process and DDI (Display Driver IC) as Smartphone market enters its peak season during the second half of this year.
It also announced its plan to extend production lines to prepare for increased demands for its foundry business. It is planning to extend S4 Line, which is an image sensor production line, according to recent trends of increased application of multi-cameras for Smartphones and increased demands for super-high-quality cameras. Image sensor is responsible for 33% of Samsung Electronics' Foundry Business Department's sales.
It is planning to operate its EUV line in Hwasung in 2020.
"We are continuing to expand size of our production to increase our supply of high-value chips that are produced from 8-inch line." said a representative for Samsung Electronics.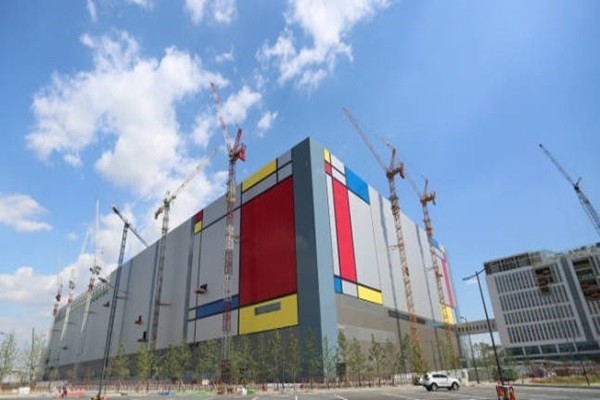 Samsung Display is seeing increased operation rate of its A2 Line starting from the second quarter due to increased demands for rigid OLEDs centered on Chinese market and it predicts that its performance will improve during the second half due to increased demands for flexible OLEDs due to release of premium Smartphones.
It seems that Samsung Display experienced small loss from its small and medium OLED business, which was responsible for late 70% of its entire sales from displays, during the second quarter. Although operation rate of rigid OLED lines increased, it seems that it could not make surplus from its OLED business due to extremely low operation rate of flexible OLED lines.
However, it was able to make $631 million (750 billion KRW) in the second quarter by receiving a compensation between $674 million (800 billion KRW) and $842 million (1 trillion KRW) from Apple. It is estimated that its entire operating profit will turn to surplus due to increased operation rates of both rigid and flexible OLED lines resulting from seasonal peak season and release of new Smartphones.
Its LCD business, which is leading its large display business, recorded a loss during the first half due to continuous drop in LCD price. Although it is supplying LCDs mostly for super-large TVs and 8K TVs, it is likely that it will continue to experience a loss in LCD business due to continuous drop in LCD price even if it somehow reduces amount of loss.
Staff Reporter Kang, Hyeryung | kang@etnews.com & Staff Reporter Bae, Okjin | withok@etnews.com