South Korea's display industry is starting to feel the side effects from the coronavirus situation in Wuhan. As the new strain of coronavirus begins to spread like a wildfire, Chinese companies and South Korean display makers' plants in China are going through setbacks with their production schedules. Many are concerned that South Korean display makers' supply networks for raw materials within China may collapse and that South Korean display makers will be faced with a severe blow their sales ff the situation extends over a long period of time.
According to a market research company called Stoner Partners and the industry, major Chinese display makers are currently preparing plans for directions of their production lines once Chinese New Year holiday is over.
Visionox has not been operating most of its module lines during Chinese New Year holiday. It is heard that Visionox has been operating its fabs in Kunshan and Guan with minimum number of employees. According to Chinese Government's plan to extend Chinese New Year, Visionox is planning to bring them its employees on the 10th. It has set a rule that allows only necessary employees to work from home if necessary until the 9th.
Even if when its employees return to their work, it is unclear if it is able to recover operation rates of its plants from before Chinese New Year. Not only is it unclear whether all of its employees will be able to return to their work as transportation has been limited in major cities to prevent cross-infection of the new strain of coronavirus, it will also be difficult to secure raw materials.
CSOT, which has LCD production lines in Wuhan where the new strain of coronavirus presumed to be originated from, is in a state of emergency as it is impossible for its employees to return to their work in Wuhan as well as Hubei that is located within Wuhan.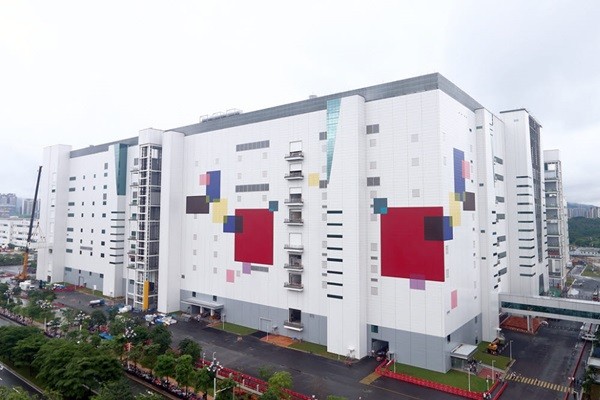 According to Stone Partners, CSOT is planning to keep employees who have been working at its fab in Wuhan during Chinese New Year even at its fab in Wuhan without rotation even after the holiday is over. It is heard that CSOT is looking into bring in engineers to its production lines in Wuhan if there is lack of manpower with production.
South Korean companies that set up their production bases in different parts of China are also feeling the side effects from the coronavirus situation. They are currently preparing solutions while paying careful attention to the situation and Chinese Government's guidelines.
LG Display has temporarily stopped the operation of its fab located in Nanjing recently. This fab is the second fab that has stopped operating after the fab in Yantai that has also stopped operating due to an advice from the local government in Yantai. LG Display is currently looking into various measures that include a shutdown for its Guangzhou fab that is its biggest fab in China. Although its Nanjing fab is planning to resume operation on the 10th, there is a chance that the shutdown may be extended according to Chinese Government's policy.
Samsung Display is currently adjusting operation rates of its fabs in China according to the guidelines of local governments where its fabs are located. It currently has four fabs in Suzhou, Tianjin, and Dongguan. It is planning to prepare countermeasures while continuing to monitor the coronavirus situation.
"While it is unclear on when Chinese workers will be able to return back to their work, there has been an increase in number of companies that have stopped operating their plants." said a representative for the industry. "If China's SCM (Supply Chain Management) system falls apart due to prolongation of the coronavirus situation, South Korea's display industry will suffer a huge blow."
Staff Reporter Yoon, Heeseok | pioneer@etnews.com