It is shown that Duk San Neolux recorded the highest profit ratio within South Korea's OLED materials industry in 2019. Because it is expecting to see have a better performance in 2020, it will be interesting to see whether it can break its record performance from last year.
According to the industry, Duk San Neolux made $80.4 million (97.9 billion KRW) and $17.1 million (20.8 billion KRW) in sales and operating profit respectively in 2019. Its sales and operating profit increased by 7.9% and 2.2% respectively compared to that in 2018.
Its positive performance in 2019 was heavily affected by its performance in the fourth quarter. It made $22.7 million (27.7 billion KRW) in sales in the fourth quarter alone and its operating profit of $7.55 million (9.2 billion KRW) in the fourth quarter accounts for 44% of its annual operating profit. Increase in exports within the Chinese market and supplies of its OLED materials to Samsung Display were behind its performance in the fourth quarter.
Its performance in 2019 is drawing attentions from the industry as it is different from other South Korean OLED materials suppliers. According to their disclosed data, Duk San Neolux's operating profit ratio in 2019 was 21%. On the other hand, INNOX Advanced Materials and Doosan Solus recorded 13% and 15% respectively.
INNOX Advanced Materials also supplies RFPCB (Rigid Flexible Printed Circuit Board) materials and semiconductor materials in addition to OLED materials. Doosan Solus has its copper foil business applied to its overall performance. Considering these factors, Duk San Neolux's operating profit ratio is much higher than the average operating profit ratio (5 to 6%) of South Korea's manufacturing industry and it is also very similar to that of UDC (23% in 2018) from the U.S. that is known to have strong patents related to OLED.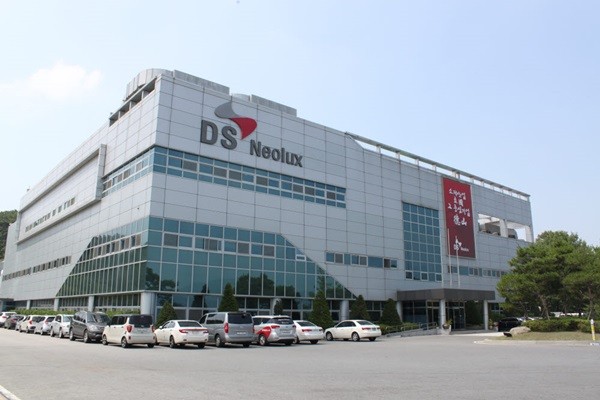 Duk San Neolux is seen to have a solid foundation of various OLED materials such as HTL (Hole Transport Layer), host layer, and prime layer. On top of that, it has a partnership with Samsung Display that is leading the market for small and medium OLED displays. When Samsung applied OLED panel to its smartphones for the first time in 2009, Duk San also jumped into the OLED materials industry. It stands out from others due to its various products and the fact that it is a key partner of Samsung Display.
Duk San Neolux is drawing more expectations in 2020 as its products (red prime and green prime) will be components that will make up Samsung Display's flagship panel "M10". Not only are components of M10 used for Samsung Electronics' flagship smartphone "GalaxyS20" series, but they are also expected to be used for upcoming iPhones that will be released in the second-half. It is expected that will be huge demands for Duk San's materials as they will be used for new products of Samsung and Apple that are leading the global smartphone market.
As a result, the stock industry is also paying attention to Duk San Neolux's performance in 2020.
"As Samsung Display's operation rates have been maintained at a level higher than expectations due to launching of Galaxy S10 and Z Flip, Duk San Neolux's sales will increase and its annual sales and operating profit for 2020 are expected to be $102 million (123.8 billion KRW) that is a 26% increase compared to last year's sales and $23.9 million (29.1 billion KRW) that is a 40% increase compared to last year's operating profit respectively as Apple applies OLED to more of its products and Samsung Display sees an increase in shipments of its OLED panels.
Staff Reporter Yun, Geonil | benyun@etnews.com