South Korea's quarantine solution based on AI will be exported to Japan.
Naver's Japanese corporation called LINE has applied "LINE AI Call" to a "helpLINE window for infection of the novel coronavirus" in Nakatsu that is a city on the northern border of Oita Prefecture.
By applying LINE AI Call, City of Nakatsu is now able to take actions regarding COVID-19 during the night time when public health workers such as doctors, nurses, and hygienists do not work. LINE AI Call is a service that can check those who show possible symptoms of COVID-19 and those who are quarantined at home. Public health workers can take appropriate measures regarding conversations that people had with LINE AI Call during the night time by checking those conversations the following morning.
LINE developed this solution in about ten days and it has applied the solution. "Smooth voice, which is a characteristic of LINE AI Call, sends stress-less experiences as talking to LINE AI Call is just like talking to an actual person." said LINE.
Nakatsu is a city with a population of 100,000 people. There are currently 40 confirmed cases of COVID-19 in Oita Prefecture.
"We are concerned about many issues that can arise from lack of manpower and increased number of inquiries." said LINE while talking about the background of LINE AI Call. "There also can be times when people are anxious about possible symptoms people with symptoms do not have access to consultations." AI can fill gaps from prevention of pandemic and prevent community infection from spreading.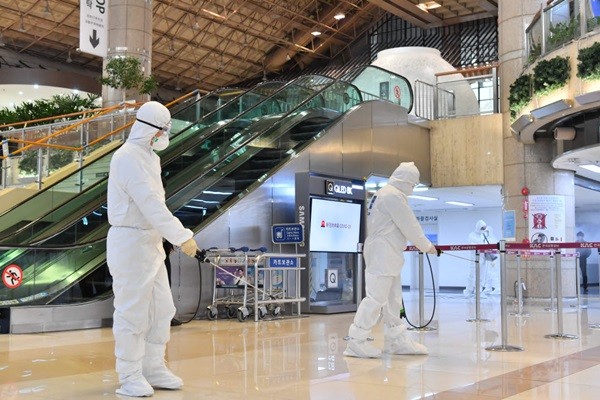 LINE's AI model was introduced to South Korea before Nakatsu. Naver applied "Clova CareCall" to Seongnam-si last month.
Clova CareCall automatically calls subjects such as people who are self-quarantined and provide consultations and check to see if they show signs of fever and respiratory difficulty. Health centers from Sujeong-gu, Jungwon-gu, and Bundang-gu use reports from Clova CareCall and notify medical teams about necessary measures that need to be taken on subjects.
Clova CareCall and LINE AI Call have the same foundation. Naver and LINE are currently managing a workforce of 1,000 AI R&D personnel in South Korea and Japan. Their AI businesses are provided through "Clova" in South Korea and "LINE BRAIN" in Japan respectively.
There is another case of South Korea's AI technology being used in Japan to prevent the spread of COVID-19. According to foreign press, Ministry of Health, Labour and Welfare has recently started using LINE's AI technology. OCR (Optical Character Recognition) technology is used to automatically comprehend questionnaires filled out by people who are coming back to Japan and converts questionnaires into data. Afterwards, the ministry checks the status of the people through "LINE BRAIN CHATBOT" during an isolation period and uses "LINE AI Call" to make an automatic call if there is no response. The OCR technology used in this process was recently commercialized by Naver Business Platform in South Korea and Japan.
Naver announced a plan last year for an AI research belt that connects Asia and Europe. The belt will involve France, South Korea, Japan, and Vietnam. "Application of AI in daily lives is taking place rapidly due to COVID-19." said a representative for the industry. "This is a great opportunity for Naver's AI research belt that will challenge IT supremacy held by North America and China to gain momentum."
Staff Reporter Kim, Siso | siso@etnews.com