Many within the South Korean Government are voicing their opinions by saying that the government, which has become a model example globally in overcoming the current COVID-19 crisis, needs to accelerate its "K-standard" strategy in order to lead the "post-COVID-19" era.
They believe that the government needs to use the world's best infrastructures and competitive edge, which have been shown during its response towards COVID-19, for economic growth such as restoration of industries. Because COVID-19 is still rampant in foreign countries such as the Europe and the U.S., the South Korean Government needs to repair any damage from COVID-19 as soon as possible and take this opportunity to take one step forward within global competition.
South Korea's response towards COVID-19, which has been the most stable response out of the entire world, has become the "K-standard".
South Korea has been a model in its systematic management and quarantine system of confirmed cases, excellent medical system, management of visitors from foreign countries, and calm response from its people. World's first drive-thru screening, selective health clinic operation, and management of confirmed cases and self-isolated people using location tracking system especially have been adopted by many countries. First day of school taking place online and the general election taking place despite COVID-19 have drawn interests from many countries.
As many countries look at South Korea as the model country regarding its response towards COVID-19, South Korea's national brand has reached its highest point. South Korea now needs to work on preparing strategies that will help South Korea lead the "post-COVID-19" era. It needs strategies that will quickly recover its economy and industries that have suffered due to COVID-19 and lead foreign markets. The key is creating a K-standard that is South Korea's differentiated competitive edge that has been shown during its response towards COVID-19.
Industries that have shown their strengths during this crisis need to be developed as new growth engines. K-bio, which has been recognized of its testing kit and diagnosis, now needs to work on development of the vaccine and medicines. South Korea's "contactless" industry, which has grown based on the world's best ICT (Information Communication Technology) infrastructure, needs to be promoted systematically and be exported to foreign countries. There are also requests for promoting venture-backed startups that will lead the innovation economy.
Companies also need to come up with new digital strategies as activities such as production, distribution, and consumption have been completely changed due to COVID-19. As the "contactless" culture has begun to spread, there is an increase in level of interests towards online shopping, tele-education, and tele-diagnosis. Companies have also started to actively utilize telecommuting and online meeting.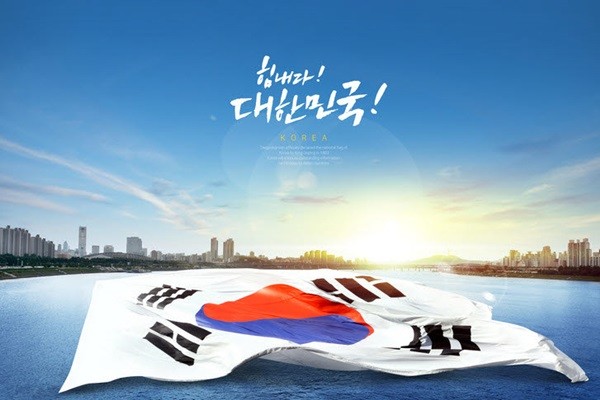 Companies need to come up with new measures for the "contactless" culture that will be an important keyword during the "post-COVID-19" era. They especially need to accelerate their processes of coming up with strategies for "digital transformation". They need to establish digital strategies as part of their strategies for surviving the future and prepare digital platforms and channels that can quickly respond to requests.
"Companies need to focus on managing cash flows in short term and strengthening their risk management systems and "contactless" tasks and services with their control towards at the center." said Samjong KPMG through its report. "In a long term, they need to establish response systems for a possibility of prolongation of the COVID-19 crisis and prepare business opportunities post COVID-19."
The South Korean Government also needs to provide decisive supports for South Korean companies. Its policies need to focus on "recovery elasticity" of companies that have suffered greatly due to COVID-19. It needs to establish financial policies that focus on accelerating economic activities and ease regulations so that companies that have shrunk due to COVID-19 can start making investments again.
The "post-COVID-19" era is seen as the best time for "conversion towards the negative regulation system" that South Korean industries have been requesting consistently. Because the future is expected to be a time that requires speed based on ICT, there should not be any case where development of economy, industry, and technology is blocked off by laws and regulations.
"Our people gave the world a hope that we can overcome COVID-19 and many countries are interested in how we are going to respond to social and economic difficulties post COVID-19." said President Moon Jae-in during a commemorative ceremony for the April Revolution. "We will be able to develop new standard in many areas such as economy, industry, education, health, and safety."
Meanwhile, the South Korean Government is going to keep its intensive social distancing, which was supposed to end on the 19th, until the May 5th and ease few restrictions. Religious facilities need to comply with guidelines for disinfection, but they are now free from a strong advice for having their operations suspended. Essential tests will also take place on a limited basis. Under a premise that stable management is taking place, there will be "distancing within daily life" starting from the May 6th.
Staff Reporter Kwon, Geonho | wingh1@etnews.com