LG Electronics is going to sell dual-screen separately for its next flagship smartphone "LG Velvet" that will be released next month. Because its strength is its "premium design", dual-screen that can be applied as a case will be optional for consumers.
LG Electronics is currently in a final mediation process with mobile telecommunications companies regarding the store price of the basic package of LG Velvet without a dual-screen that is currently set at $657 (800,000 KRW). Dual-screen will be sold as a separate accessory and it will be sold for $164 (200,000 KRW).
Dual-screen made its first appearance with LG V50 ThinQ that were released last year and it has established itself as a special element that symbolizes LG Electronics' flagship smartphones. However because it covers the rear cover, it has been disappointing in design and portability.
Fact that LG Electronics is excluding dual-screen as part of the basic package of LG Velvet is related to recent criticisms of the dual-screen. Through choice and concentration, LG Electronics has unified key messages that LG Velvet convey as "design".
LG Velvet is a flagship smartphone that presents "design" and "hand taste" as differentiated values. Its strengths are its aesthetic impression and its grip due to its unique water drop camera on its rear and 3D arc design. Its edges are applied with metallic material and show luxurious and sturdy design.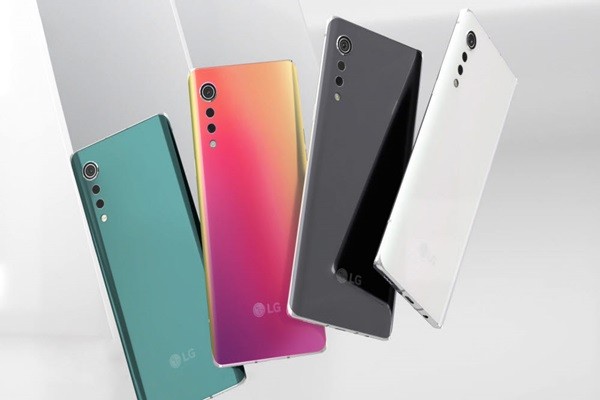 Its rear cover colors such as aurora white, illusion sunset, aurora gray, and aurora green have drawn positive responses since LG Electronics showed a video of LG Velvet's design. However, dual-screen will hide these colors.
Dual-screen will maintain functions such as free stop hinge and notification window even on the locked screen. It is connected through a charging adapter and is attached like a case. It is heard that it will be available in black and white colors.
For LG V50 ThinQ series, LG Electronics has been carrying out a free dual-screen event for LG V50 ThinQ and it has included the dual-screen as a package for LG V50S ThinQ. As a result, dual-screen has been given to almost every owner of LG V50 ThinQ series. The event, which was supposed to be carried out only for a month, is still going on.
On the other hand, it is likely that LG Electronics will minimize a free dual-screen event for LG Velvet. Considering the fact that the dual-screen costs $164, there is a chance that LG Electronics will give the screen to only people who pre-order LG Velvet early or not carry out a free dual-screen event at all.
"It is difficult for us to confirm any detailed specification regarding a product that has not been released yet." said a representative for LG Electronics.
Staff Reporter Park, Jungeun | jepark@etnews.com