"Glass manufacturing" technology is starting to emerge as an important technology along with the blooming of the foldable smartphone market. As glass has started to gain attention as the material for cover window that protects the screen of foldable smartphone and completes the design, relevant companies have been very busy with developing a foldable glass technology. Because foldable glass has been commercialized recently, it is difficult and expensive to manufacture foldable glass. Companies have been attempting to popularize foldable glass, which is yet to be universal, by improving its limitations.
◊LPKF materializes "foldable glass" through laser
LPKF from Germany developed a foldable glass manufacturing technology using laser is pushing it as its new business. LPKF has secured a technology that can materialize characteristics of folding by applying a special pattern through the microfabrication process on a part where the glass is folded. Just like how a colored paper creates elasticity if it is cut like a net, LPKF's technology is based on a concept where its glass is folded by fine patterns. Fine patterns are filled with polymers that have their reflectivity matched so that the patterns are not seen. This technology is applicable to glass with a thickness between 30 and 500 micrometers.
LPKF's technology can manufacture glass without any fine crack. Although glass can look smooth if it is cut using laser, fine cracks are formed that are not visible to a naked eye. To supplement this issue, chemical coating process that polishes the surface is added. LPKF is able to manufacture glass without any crack through fine changes in quality using laser and chemical processes.
◊Chemtronics working on ultra-thin glass manufacturing technology
Chemtronics is currently developing an ultra-thin glass manufacturing technology. Its technology is based on a concept where glass is able to be folded by making it really thin. Glass is hard and can be easily broken from an impact. However, it can be flexible like film if it is made thin. If strength is added through special coating on thin glass, it can be used as the material for foldable smartphone's cover window.
Using this method, Samsung Display also applied foldable glass called "Ultra-Thin Glass (UTG)" to Samsung Electronics' foldable smartphone Galaxy Z Flip.
"Key to UTG is securing an even strongness by injecting certain amount of special substance into UTG." said a representative for Samsung Display.
Dowoo Insys was responsible for manufacturing UTG for Galaxy Z Flip. In order to secure the relevant technology, Samsung Display invested in Dowoo Insys and became its biggest shareholder.
Chemtronics has been cutting glass that is used for display panels using etchants. Through its technologies and knowhow, it is attempting to expand its business towards foldable glass. Its goal is to receive an approval from its customer for its foldable glass by the end of this year.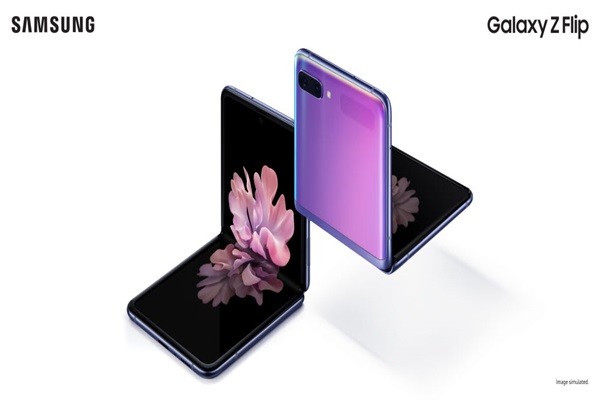 ◊Samsung Electronics also working on developing its own foldable glass
In addition to Dowoo Insys and Chemtronics, UTI and PHENIX Inc are also working on their own foldable glass manufacturing technologies. There is also an increase in the number of relevant equipment makers such as Philoptics, JWM-Tech, and QRSystem that help raise the accuracy and the yield of manufactured glass.
While South Korea's foldable glass industry is just starting to form, activities by Samsung Electronics has been the biggest interest within the industry as Samsung Electronics is seen working on manufacturing its own foldable glass. Samsung Electronics Mobile Division got in contact with multiple foldable glass manufacturers and discussed about potential collaborations.
It is heard that Samsung Electronics has started developing its own foldable glass in order to develop foldable glass that is thicker than the current foldable glass with a thickness of 30 micrometers. It is also looking to strengthen the competitive price of foldable glass and expand its supply networks in order to prepare for an expansion of the foldable smartphone market.
According to the industry, it is heard that Samsung Electronics is looking to build foldable glass production lines at its plants in Vietnam.
Although Samsung Electronics is the world's biggest smartphone maker, it also manufactures key parts such as metal case and camera module. It internalizes key parts that determine the value and the quality of finished products in order to differentiate itself from its competitors.
Staff Reporter Yun, Geonil | benyun@etnews.com & Staff Reporter Yoon, Heeseok | pioneer@etnews.com