The South Korean Government is going to push for a large-scale national project in order to establish a South Korean LabCentral that will be a cluster specialized for the biotech industry and involve biotech startups and hospitals, pharmaceutical companies, laboratories, and venture capitals (VC) that carry out innovation within relevant fields. The lab will provide a space for startups and shared lab equipment and various waste treatment facilities for companies that have difficulties in securing such equipment and facilities.
The Ministry of SMEs and Startups (MSS) and Korea Technology and Information Promotion Agency for SMEs (TIPA) have started working on preliminary work for the construction of "K-Bio Innovation Lab" with a goal of passing a preliminary feasibility test in three years from now. In order to achieve their goal, they recently sent out research and service contracts and they are going to look into economic feasibility, location appropriateness, and different methods for design and construction.
This project is a measure to materialize the construction of a South Korean LabCentral that is part of "political directions and key projects for the biotech industry" that the South Korean Government announced in January. LabCentral is a biotech startup supporting organization that is located in Boston. It provides shared laboratory space and lab equipment and also arranges networking with VCs.
Just like how major companies such as SK Bioscience established a vaccine manufacturing facility in Andong in order to support VC-backed companies and small and medium enterprises and transformed the corresponding region into a vaccine cluster, the project will completely rearrange biotech clusters that are spread out in different regions.
First, K-Bio Innovation Lab will be installed with office space such as laboratory spaces and child care facilities, conference rooms, and seminar rooms for 50 biotech startups, shared laboratory equipment, and laboratory waste treatment facilities. It is likely that the government will also work with private companies and investors in order to expand collaboration with startups, hospitals, and pharmaceutical companies.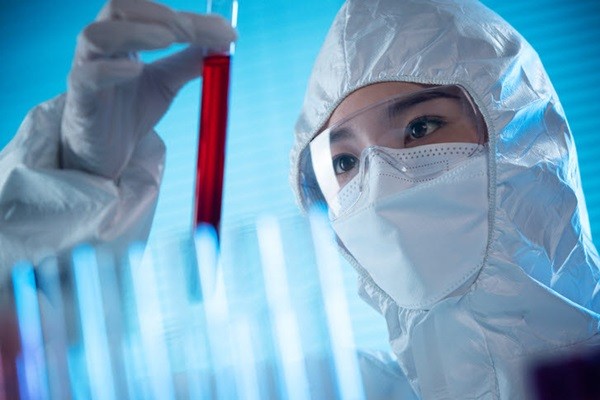 Companies that enter the lab will be provided with various R&D support and policy funds in order for the MSS and TIPA to find and nurture potential unicorn companies. The MSS and TIPA are also looking into designing a project exclusively for ideas that are found.
This project will be pursued closely with current biotech cluster support projects. The lab will also be constructed in areas such as regulation-free special zones and state-of-the-art medical complexes where biotech clusters are currently being established. Another goal of the project is to link the project to a K-beauty cluster that is expected to be introduced next year.
The MSS is going to examine appropriate private businesses such as major companies, hospitals, laboratories, and VCs that will participate in the project and pursue preliminary feasibility study afterwards. It has yet to decide on how it is going to select potential candidates that will enter the lab. Because the project is a national project, the project is expected to be launched three years from now after the MSS and TIPA finish with budget planning.
Local governments will also compete against one another intensely in order to have the lab constructed in their regions. Local governments from Daegu, Daejeon, and Gangwon are already selected by the MSS as regulation-free special zones for the biotech and medical fields. Ulsan was also designated as the third regulation-free special zone on the 6th through its genome service industry. There are already many local governments such as Osong that are designated as state-of-the-art medical complexes. Some local governments such as Daejeon and Osong put out promises that they would lure LabCentral and K-beauty cluster to their regions even before they established detailed plans for these projects.
"While connecting the lab to current biotech clusters such as regulation-free special zones, we are also going to establish a support system that utilizes big data on health and medical data of the Ministry of Health and Welfare and artificial intelligence technologies." said a representative for the MSS. "We are going to establish a foundation for collaboration so that startup companies, hospitals, and major companies can accomplish an open innovation together."
Staff Reporter Ryu, Geunil | ryuryu@etnews.com